Hidden Springs Multigenerational Australian Labradoodles

Hidden Springs Labradoodles
Labradoodles are intelligent dogs that are usually easy to train. They quickly follow basic obedience commands like sit, down, come, and stay. This breed thrives on mental and physical stimulation. They enjoy interacting with people and other dogs, especially in chase, fetch, and hide-and-seek games. Labradoodles enjoy competitive canine activities such as flyball, agility, and obedience. They cannot yet participate in American Kennel Club-sanctioned activities.
There are, however, numerous hobby dog clubs where owners can connect. As with almost any breed, socialization and training for a Labradoodle should begin at a young age and continue throughout its life.​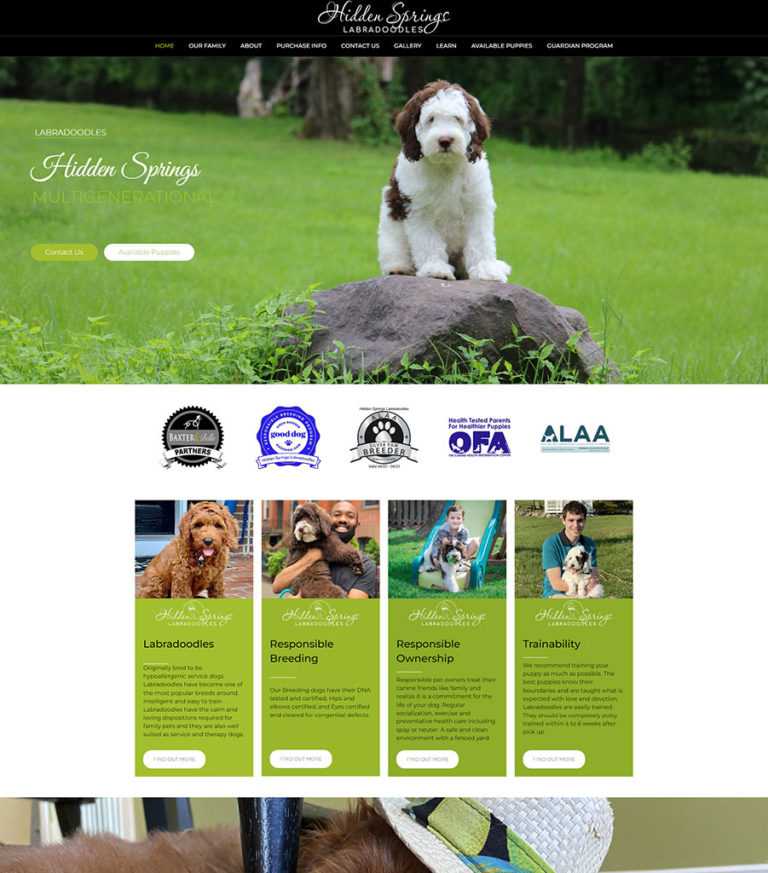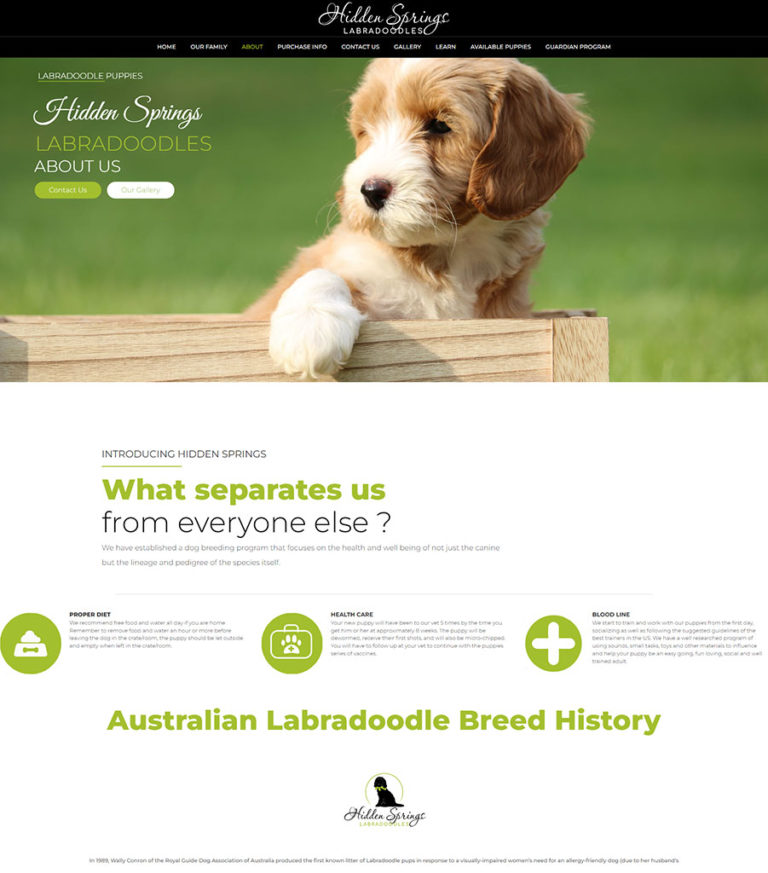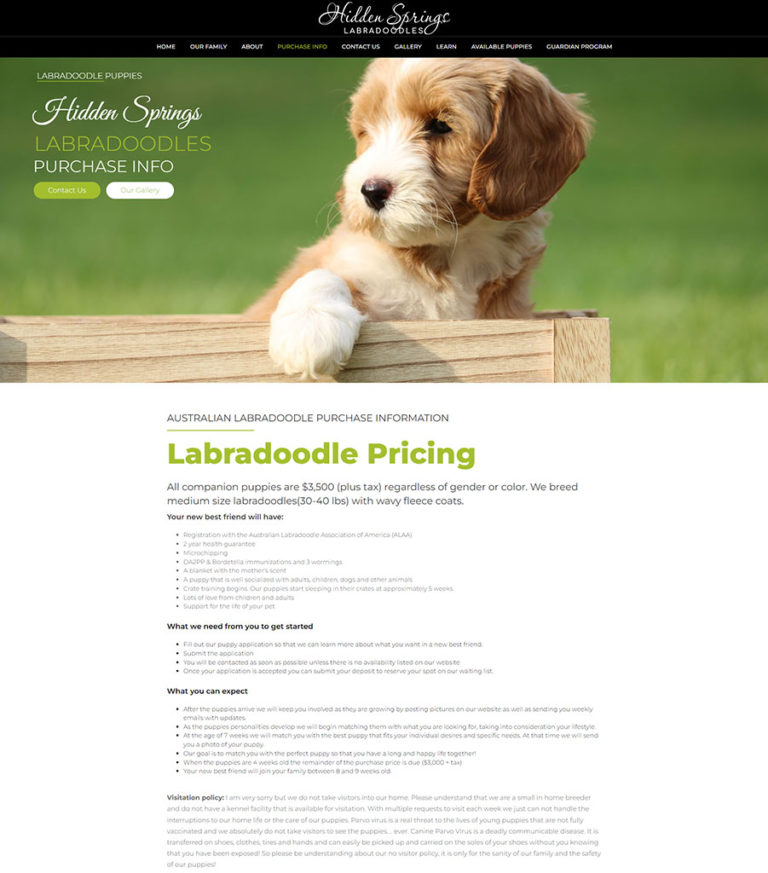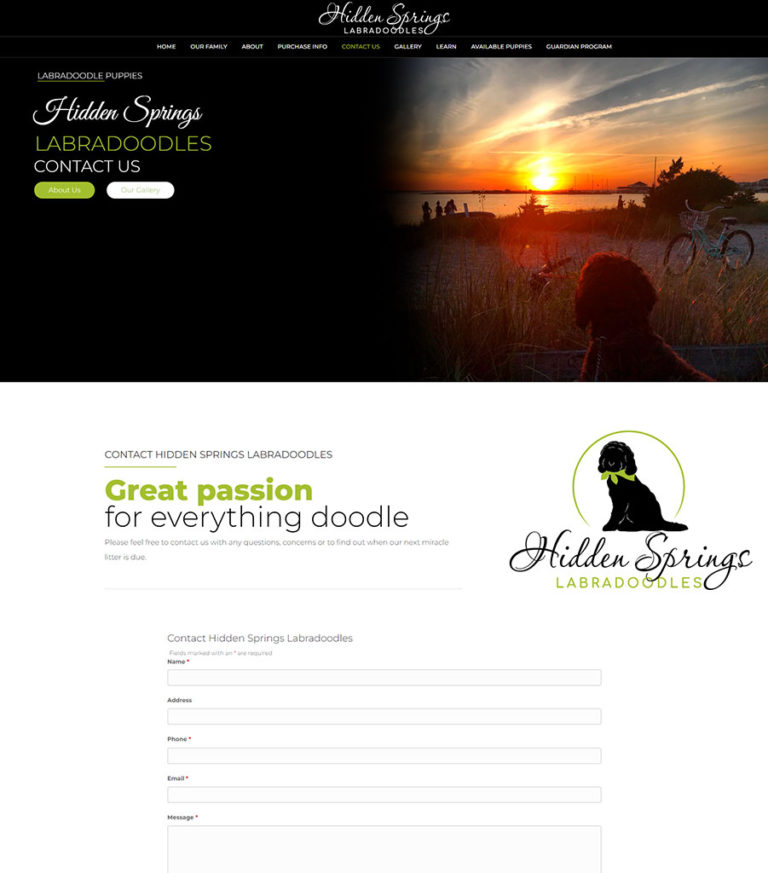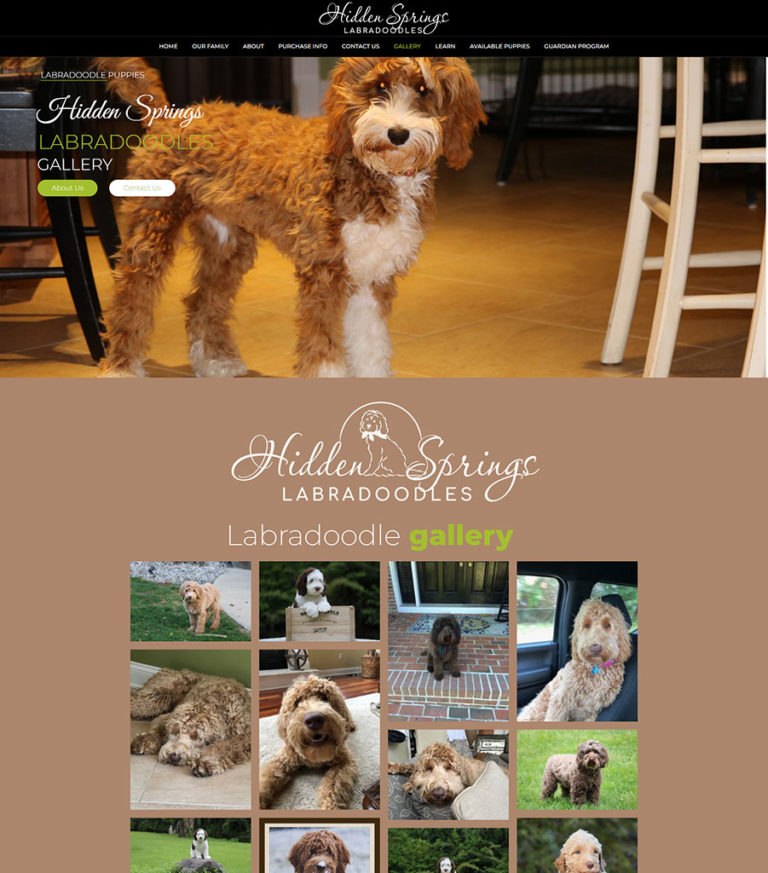 Quisque ornare lacus eu fringilla convallis. Morbi pellentesque viverra rutrum. Nam commodo tortor id enim pulvinar, sed varius tortor euismod. Nunc facilisis risus sem, a imperdiet tortor maximus in. Mauris auctor auctor orci sed tristique. Quisque quis sem posuere, rutrum mauris eget, eleifend turpis. Nam maximus, sapien non ornare imperdiet, dui enim porttitor massa, ac imperdiet nunc urna id urna. Suspendisse eleifend volutpat luctus
Maecenas pretium nunc vitae nibh euismod dignissim. Quisque sodales enim vel turpis porttitor rutrum. Ut urna diam, tempus nec massa sed, lacinia suscipit lorem. In in sagittis sapien, sit amet congue urna. Curabitur mi enim, ornare vel nunc vel, posuere eleifend odio. Vestibulum ipsum lectus, congue at porttitor id, elementum non risus.
SOCIAL MEDIA COST PER LEAD
Compete on a Whole New Level Where Your Competition and Your Clients Chase You
Become the Gold Standard in Your Industry and Set an Example Others Can Only Strive to